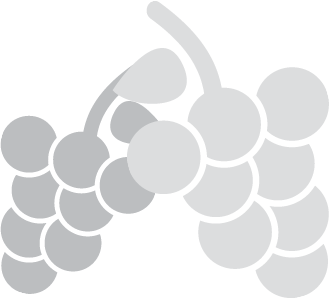 Seedless Table Grapes
The origin of grape comes from myth and legend. Someone says that the fruit ate by Adam and Eve was not an apple but grapes.
It was grown and appreciate by pharaons in Egypt, kings in Babylon and in the Greek society. It was there where the apirene grapes where discovered and then diffused around the mediterranean.
Seedless grape "apirene" is caracterized by partial or total absence of seeds in berries.
Currently, research and varietal innovation have by far improved original features of seedless varieties, making every grape a delighting experience for the palate, insomuch as new varieties are assuming relevant commercial importance for grapes fresh consumption close to traditional seeded varieties. In some countries, seedless grapes request has even overtaken seeded grapes one: it is easy to figure how sensorial experience, already positive when tasting a seeded grape, is furtherly improved when you do not come across seeds presence! Without considering advantages for kids, the prevention of hindrance in expelling seeds, ease in cakes and jams, convenience in fresh cut fruits preparation.And, all of this, keeping, obviously, healthy properties typical of every kind of grapes, riched in A, B, C, vitamins, tannins, polyphenols and simple sugars.